Main Content
Call to Action and Areas of Expertise
Welcome, Quick Search and Featured
Jones Hollow
Realty Group
​Thank you for visiting the Jones Hollow Realty Group! We are excited you're here. Jones Hollow is proud to be a local boutique real estate firm serving Long Island with a focus on the South Shore and its surrounding areas. The size of our business allows us to provide our clients with the time they deserve when it comes to buying and selling their home. Purchasing a property is a huge undertaking that requires a high level of trust between realtor and client. It is also one of the biggest investments you will ever make, so shouldn't the process be as enjoyable as possible? This is our passion and we would love to help you find the perfect property. Lets work together! Thank you for trusting the Jones Hollow Realty Group.
Blog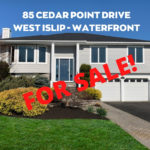 85 Cedar Point Drive - West Islip Waterfront
Just Listed Exclusively with Jones Hollow Realty Group - 5,000. Extensively renovated waterfront wide line hi-ranch home. 3,200 SF, 4 Bedrooms, 2 1/2 Baths, Den with wood burning fireplace, huge Family room, in-ground pool, canal...
read more »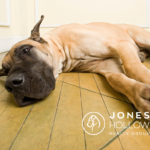 How To Make Your Home Feel More Relaxing
Your home should nurture you, not leave you exhausted. A disorganized home, full of chaos and clutter cannot be relaxing. Keeping your home organized would make it a peaceful and relaxing space, and this...
read more »